River cruise from Coulonges sur Yonne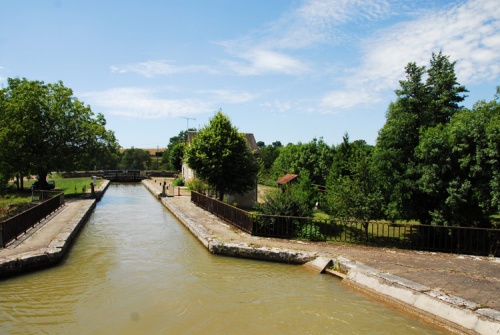 Coulanges sur Yonne : You'll believe you're in a dream if you choose to cruise along the Nivernais Canal, probably one of the most beautiful canals in France. The Nivernais Canal connects the Loire basin to the Seine while travelling through the beautifully preserved Morvan regional natural park.
Filled with history and tradition, this canal, built at the end of the 18th century, will bring to life the story of timber transport from Morvan to Paris.
Possibles routes from Coulonges sur Yonne :
Week end :
Mailly le Château - Vermenton - Cravant Bazarne - Mailly le Château : 36 km - 20 écluses - 10 heures
Mid week :
Mailly le Château - Tannay - Mailly le Château : 92 km - 42 écluses - 22 heures
One week :
Mailly le Château - Clamecy - Corbigny - Mailly le Château : 128 km - 66 écluses - 36 heures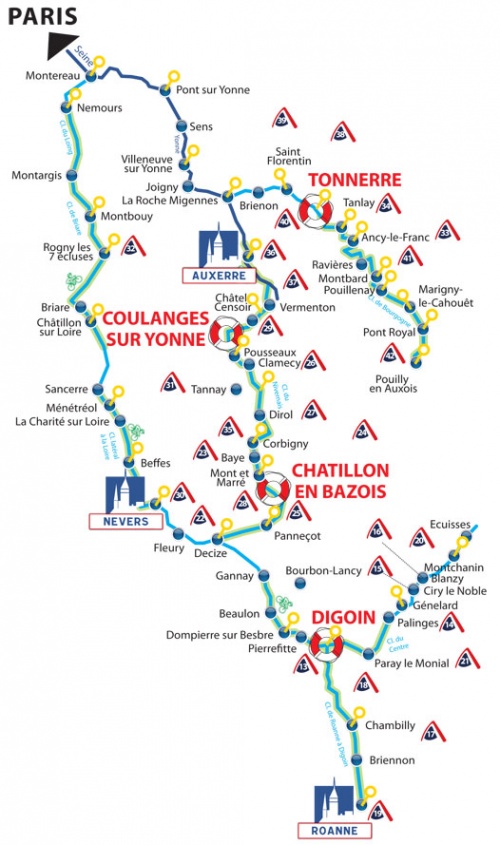 One way : Mailly le Château - Châtillon-en-Bazois : 90 km - 71 écluses - 31 heures
Two weeks :
Mailly le Château - Briare : 262 km - 99 écluses - 61 heures