Boat rental without licence from Pont à Bar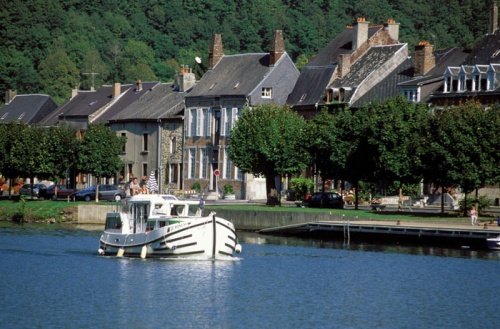 The Ardennes and its long channel where you can find alternately wild and wooded landscapes and picturesque villages eloquent witnesses of a part of the history of France . In constant development, moorings will welcome and meet boaters allowing them to discover the historic sites such as grand and legendary " Dames de Meuse " in Laifour , castles and fortresses Hierges , Givet, Sedan and Namur ... natural sites Monthermé , Thilay or Bogny on Meuse.You'll appreciate the great diversity of landscapes , the meanders of the Meuse , the legendary Ardennes forest ...
At about 10km away, the town of Sedan opens its doors . Today a city of art and history, Sedan and particularly its old center is of great architectural richness . Take time to stop in Charleville Mézières to visit the zoo, you will probably find boars , stags, deer and various birds . For lovers , the Museum of the Ardennes treasures of history and archeology cache.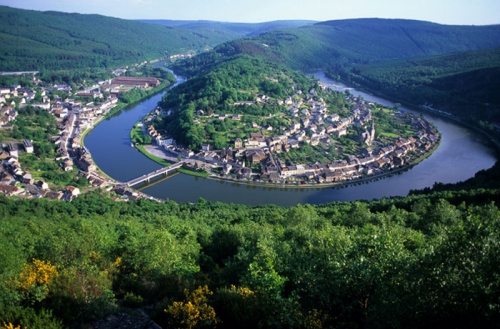 TO SEE :
the castle of Sedan; the Mount Olympe, the large marionnettist and the Rimbaud museum in Charleville Mézières, Verdun, the academy of the rural tool with Brécy, the museum of Ardennes.
FAVOURITE :
the animal park of Charleville Mézières.
Possibles routes from Pont à Bar :
Mini week :
Pont à Bar - Dun Sur Meuse - Pont à Bar : 130 km, 24 écluses, 21 heures
Pont à Bar - Fumay - Pont à Bar : 95 km, 24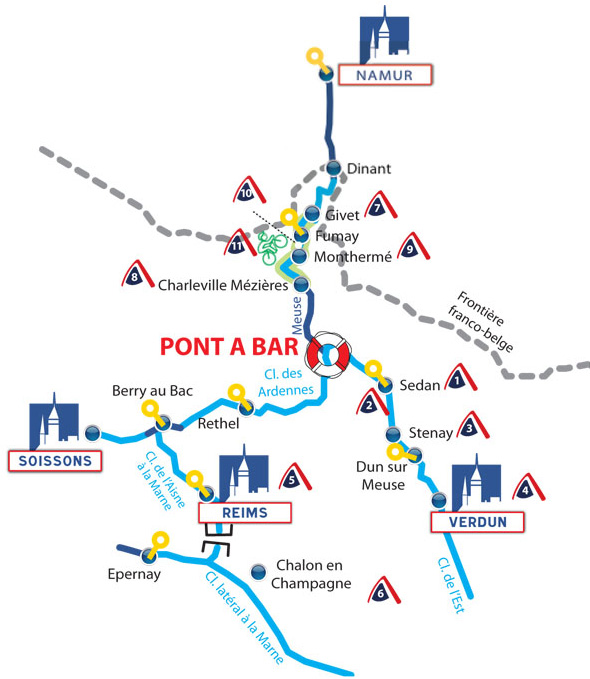 écluses, 20 heures
One week :
Pont-à-Bar - Verdun - Pont-à-Bar : 220 km - 44 locks - 35 hours
Pont-à-Bar - Berry au Bac - Pont-à-Bar : 120 km - 80 locks - 30 hours
One way
Pont-à-Bar - Dinant : 112 km - 23 locks - 25 hours