Your river cruise on boats without license on the Lot From Cahors
Over water take the time to live
Discover the river Lot and cruise on one of the loveliest rivers in France with irs coloured cliffs that possess hundreds of bird's nests, picturesque villages, magnificent castles (the castle of Mercues, the castle of the prince Henrick of Danmark), wooded hills, caves, burial chambers and middle-age monuments.
And then a few steps or a few rounds of bicycle wheels, an unforgettable place, a land rich in flavors, friendly people ... The Lot sinuous, mysterious, wild, sport with manual locks from
Cahor
s in the department
Lot
Throughout the course you will discover different landscapes with the lower part and the vineyards of
Cahors
and the upper part where the more you will navigate more you'll be surrounded by castles, cliffs, small villages until arriving at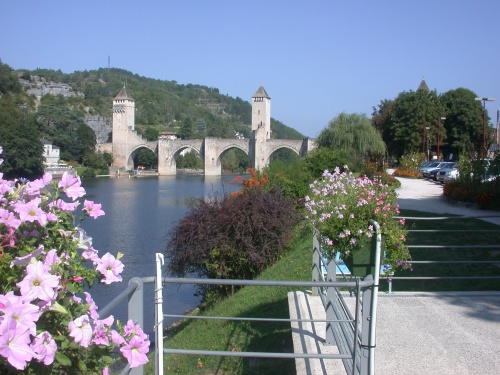 the foot of
Saint Cirq one of the most beautiful villages in France.
Saint Ciq Lapopie has also been voted "favorite French village" in 2012.
The Lot is the pure pleasure, serenity found.
No need to be a captain to steer our boats from 8 to 13 meters.
We guide your first few laps of bars, your first pass through the locks. With our experience, we will send you all the tricks of navigation on the Lot.
For the pleasure of eyes and taste buds we entrust our good address because the Lot is also the local gastronomy with duck confit, foie gras and wine of Cahors ...
Possibles routes from Cahors :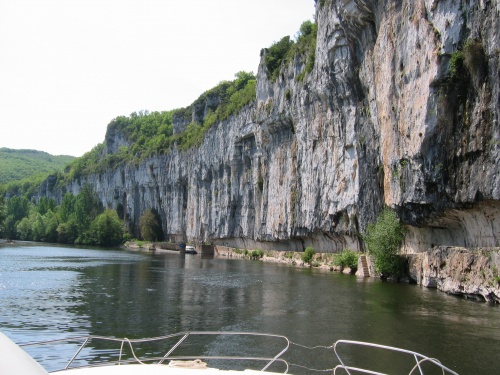 Mini week :
Cahors - Saint cirq Lapopie - Larnagol - Cahors: 74 km, 28 écluses, 20 heures
One week :
Cahors - Luzech - Cahors - Larnagol - Cahors: 150 km, 34 écluses, 28 heures