ESPADE 1230 HANDY
Boat rental without licence adapted and equipped for disabled persons.
The Espade 1230 Handy is available in
Burgundy
5 + 1 people including 1 in a wheelchair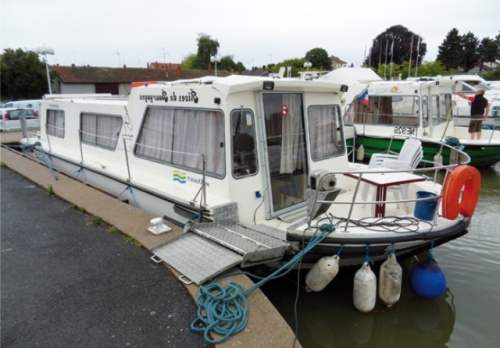 1/8


1/8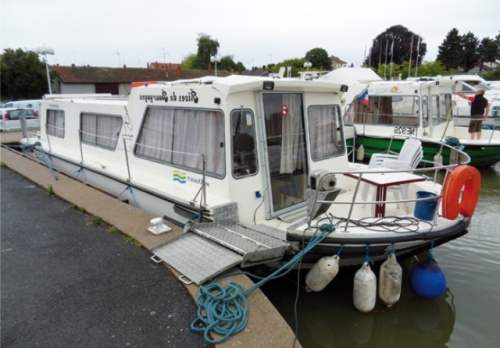 Middle cabin
: 2 single berths with gallows, anti bedsore mattresses with two height positions
Rear cabin:
one double berth
Lounge
: one folding single berth + possibility to sleep one child on the seat
Sanitary equipment
: one shower accessible in wheelchair / one washbasin / one swinging WC with gallows
12,30 m x 3,60 m
Sunroof.
Gangway accessible with a wheelchair to the front and the rear of the boat (winch).
Lift table to reach the lounge.
Departure base
:
Digoin
Prices for the week:
P
Avant le 01/04
après le 30/09
A
du 01/04 au 12/05
du 23/09 au 29/09
B
du 13/05 au 02/06
du 09/09 au 22/09
C
du 03/06 au 30/06
du 26/08 au 08/09
D
du 01/07 au 14/07
du 19/08 au 25/08
E
du 15/07 au 18/08
1305

1373

1660

1888

2060

2289